Pokemon Go is a revolutionary mobile game of its kind. It uses augmented reality technology with the help of a phone camera and allows you to catch "pocket monsters" right on the streets of the city. But, oddly enough, it will come out to have fun in it, as they say, at home. This is made possible by an Android emulator and several third-party apps. And now let's figure out how to play Pokemon Go with BlueStacks.
At a Glance
BlueStacks is an Android emulator that allows you to run mobile applications on PC and laptop. The developers endowed their offspring with the following set of advantages:
Excellent compatibility with any mobile applications.
Ability to use even on an old computer.
Completely free basis.
A concise and understandable interface, and completely in Russian.
Instructions
Thanks to the emulator, no more you need to worry about low battery, travel to haunted places in search of a rare monster. In addition, gamers highlight the following advantages of Pokemon Go in BlueStacks:
stable connection and no lags; improved graphics and augmented reality technology;
launching broadcasts on Twitch.
But people also note that it will take 30 minutes to devote 30 minutes to setting up the emulator to launch the application. There is still a risk of getting an account ban (including forever) due to the use of a number of tricks. But as a rule, the "account" is frozen for half an hour, and then you can play again.But here's the catch: since 2017, it is no longer possible to run this game on a PC using the BlueStacks emulator and any other similar programs. This is due to the restrictions introduced by the developer. Unfortunately, nothing can be done. If you try to run the application, you will get a long login and then a login error.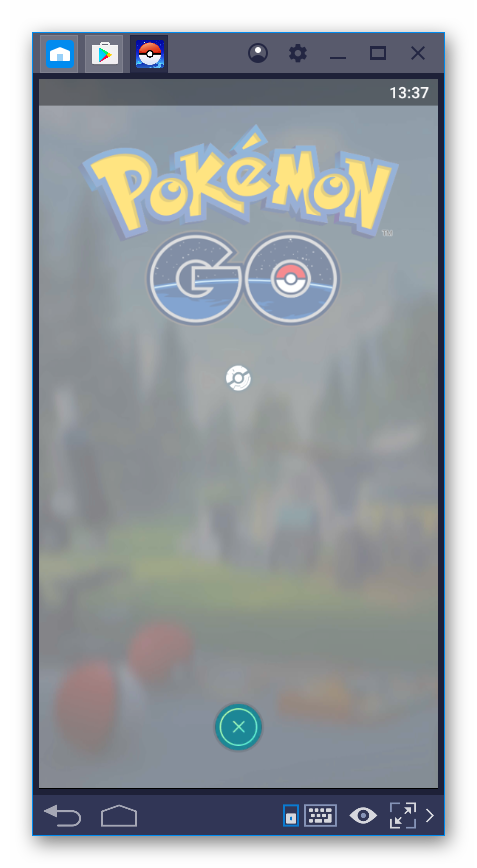 Addition
And we just have to take a backpack, sandwiches, a fully charged phone and go hunting on the street. Unfortunately, you won't be able to play Pokemon in any other way. But there is absolutely no need to despair. After all, the application runs even on weak mobile devices. In addition, in the future, craftsmen will surely be able to bypass the restriction from the developers.