The application cache on the Android mobile platform and its BlueStacks emulator stores all additional information (settings, downloaded files, etc.). And if the user has any problems with the operation of a particular program, then it is not necessary to completely remove and reinstall it. It is enough just to know how to clear the BlueStacks cache.
Instructions
First, I would like to dwell on the difference between the versions of the emulator. The fourth is the last of them, it runs on Android 7.1.2. But many users remained loyal to the third BlueStacks, which runs Android KitKat (4.4). Of course, such a difference in versions of the operating system also affects the setup procedure. For this reason, we will analyze each of the cases separately.
Third version
In the "My applications" tab, open the folder "System …" .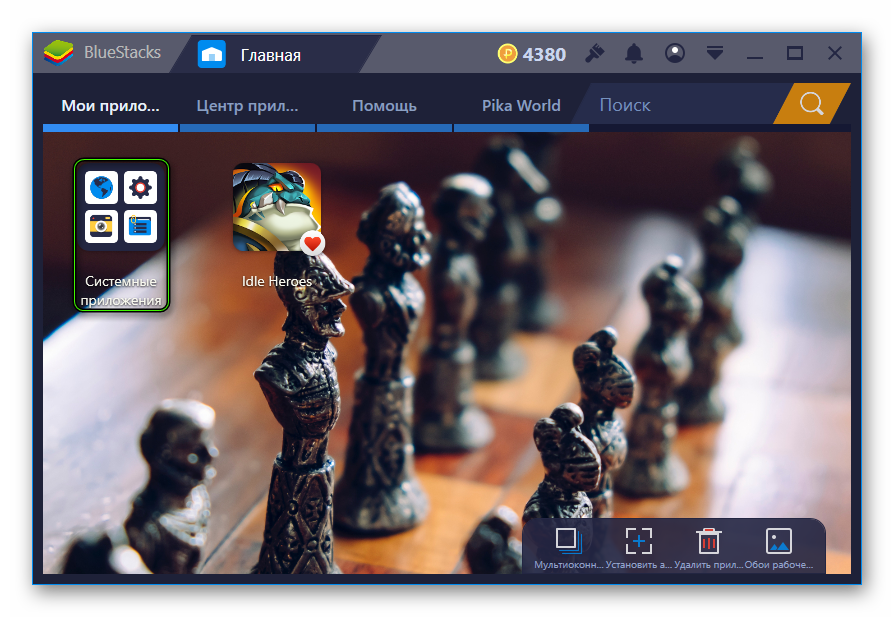 Next, go to Settings. Here we obviously need the item "Applications", which is located at the top of the menu. Now go to the rightmost tab "All".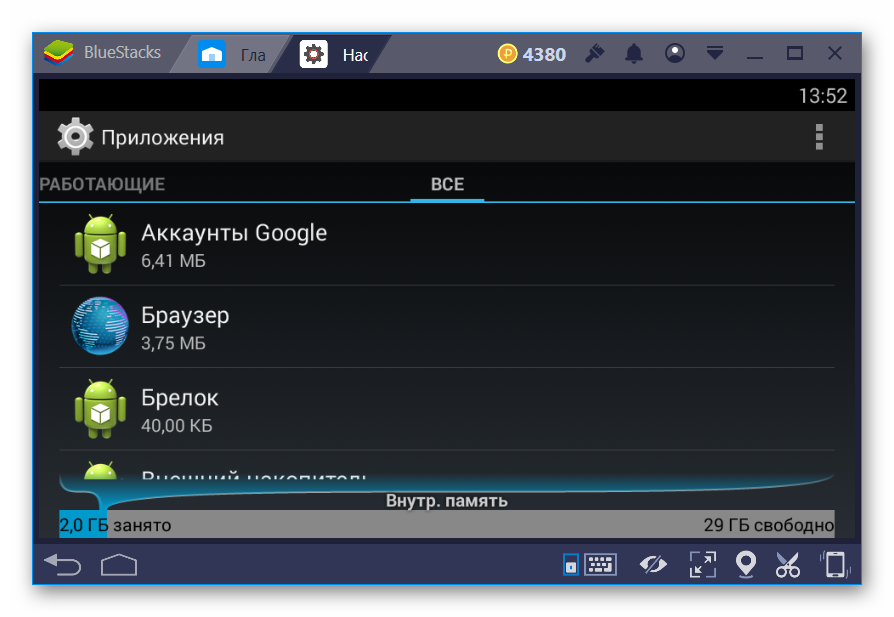 Next, navigate to the desired app and activate the cleanup feature.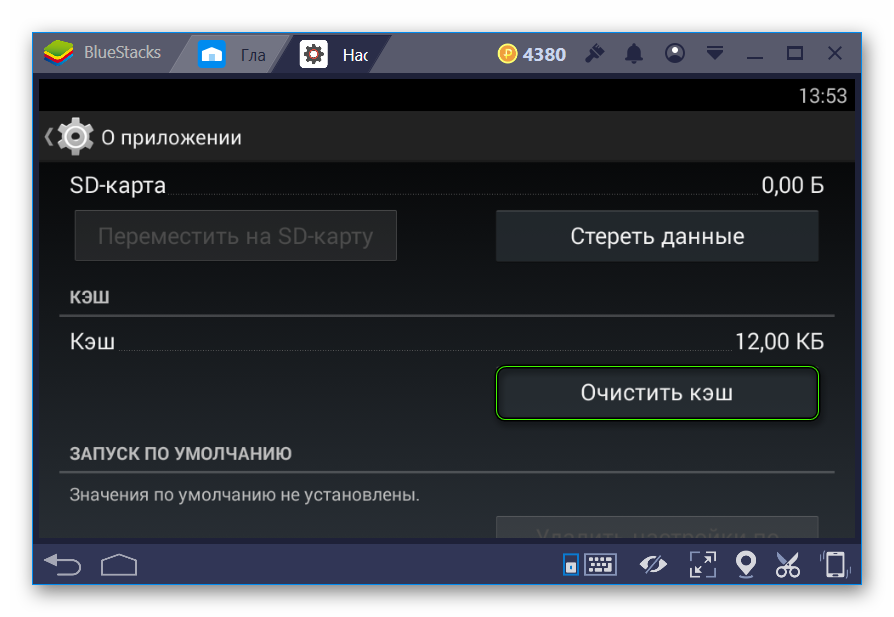 BlueStacks 4
In this case, we suggest the following procedure:
Launch the "Home".
Go to the system settings by opening the icons shown in the image one by one.
In the Device section, click on Applications.
Find the desired program and click on the column with its name.
Go to "Storage ».
Perform user data deletion by clicking on the corresponding option.