Most modern emulators support synchronization with Google services. This is quite natural, because each user has his own manner of behavior and use of the Android system. Today we will talk about how to register in BlueStacks, consider the characteristic features of the procedure, pitfalls.
Briefly about the main thing
BlueStacks is a popular emulator that artificially creates an Android environment on a desktop operating system. The general public chooses this program due to the following advantages:
High performance gaming applications.
Synchronization with popular services.
Intuitive user interface .
Multilingual.
Creating a new account
We recommend doing everything directly from google site. By opening this link, you will immediately be taken to the form for setting up a new "account".
Here you need to fill in all the fields. On the next page, you will be asked to enter your mobile number. Without it, the continuation of the procedure is simply impossible (a whim of the company). Also include date of birth and gender. But fill in the column of additional e-mail.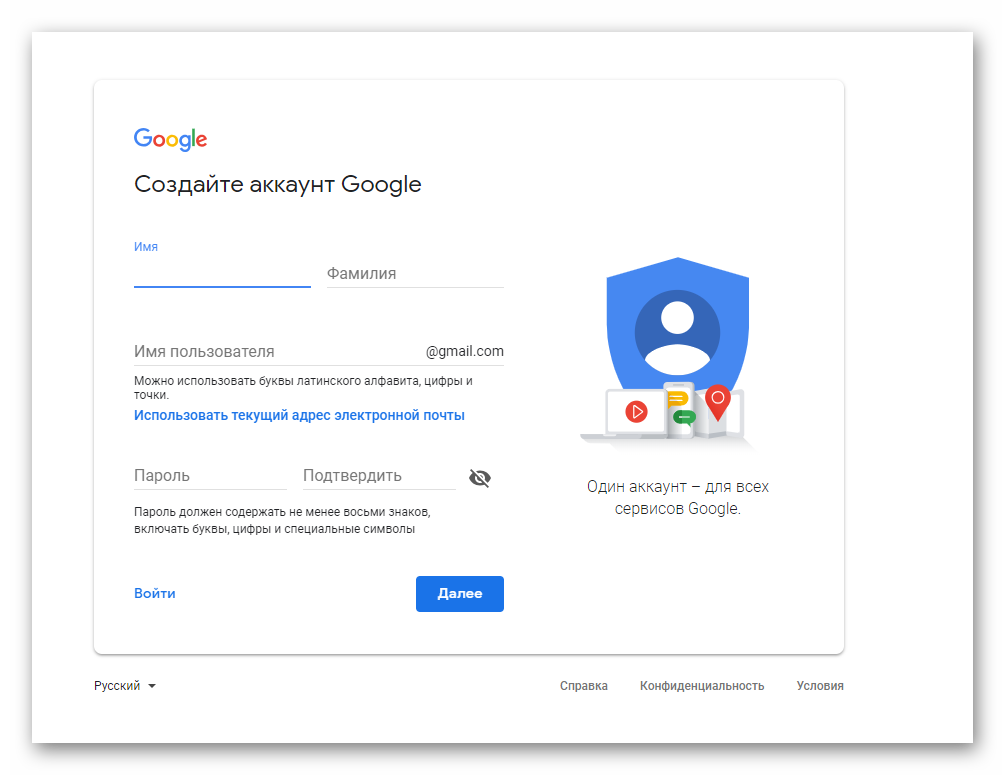 When you complete the procedure, log in using your data in the emulator.
Summarize
In order to log into BlueStacks without registering, you just need to have a Google account and go through the authorization procedure when the system prompts you to choose.