In fact, BlueStacks can be called one of the most popular Android emulators, compatible with both Windows and with MacOS. But, of course, the full list of such programs is much wider, although not all of them are supported by developers. We will consider the most interesting analogs BlueStacks in this article.
Introduction
To begin with, I would like to highlight the key advantages of this emulator to make it easier to compare. The developers emphasize the following:
Easy to install and configure;
High performance;
Pleasant appearance;
Ability to select control;
Compatibility with Windows and Mac;
And more.
Actual alternatives
Worthy analogues of BlueStacks become less and less with time. The fact is that developers stop supporting their programs, leaving old versions of Android. The most common is 4.x. But on mobile devices, it is being actively updated to Pie (9.0). For this reason, outdated solutions (at the end of 2018) will not be considered in this list. We are talking about:
LDPlayer
Nox App Player
MEmu
Tencent Gaming Buddy
Let's take a closer look at each of these projects.
LDPlayer
Let's start with the newcomer to this scene. It runs on Android version 5 and has the following advantages:
Easy control settings for keyboard and mouse;
Launch multiple applications simultaneously;
Multiple performance modes;
Familiar interface.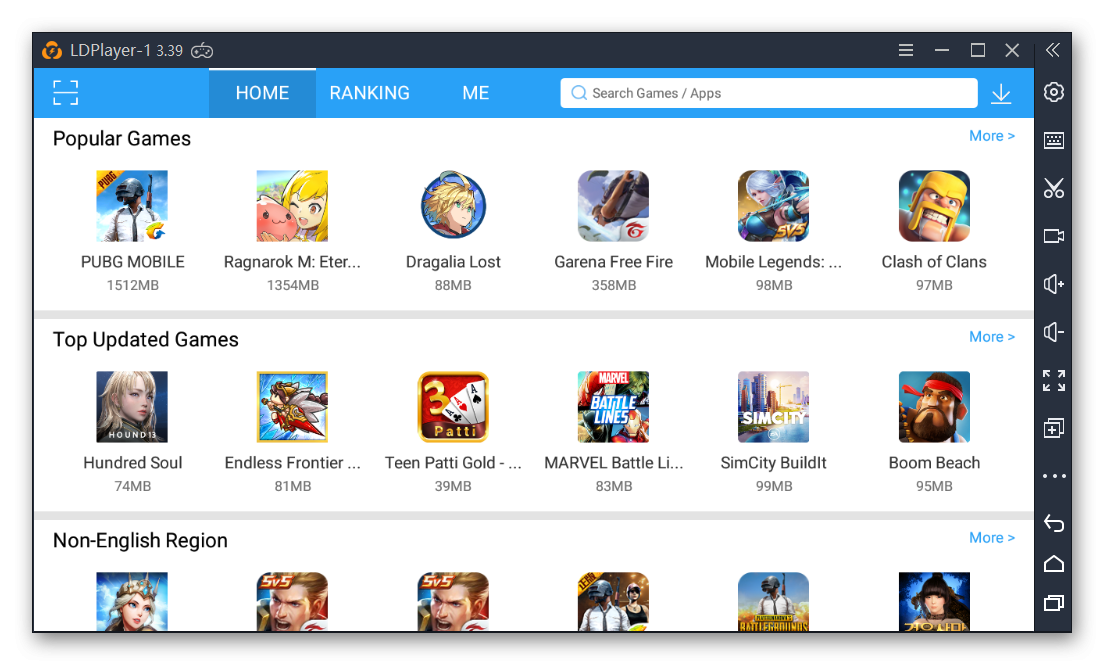 Nox App Player
A team from Hong Kong has created a simple and fast program aimed at the average user.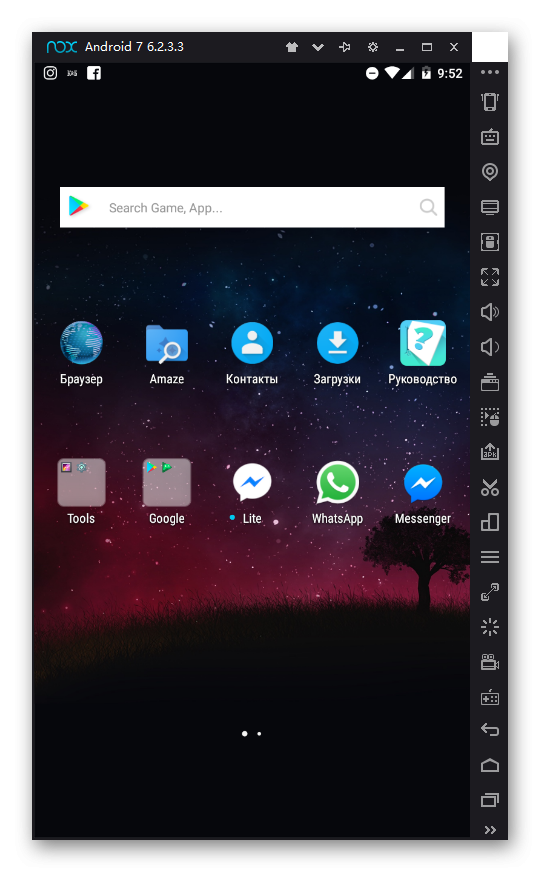 Project fans like:
High yield The fullness of gaming applications, including the most demanding on hardware.
A well-developed interface, the possibility of detailed customization.
Availability Android 7.x.
Easy to activate root (just check one box).
Easy file sharing between host and virtual device.
And much more.
MEmu
Another program that does a good job of running a mobile OS on computers and laptops. She has a familiar interface, even partially borrowed from BlueStacks, but this can not be called a disadvantage. Everything works smoothly, there is a detailed setting, as well as its own software store. It is possible to quickly change the screen orientation.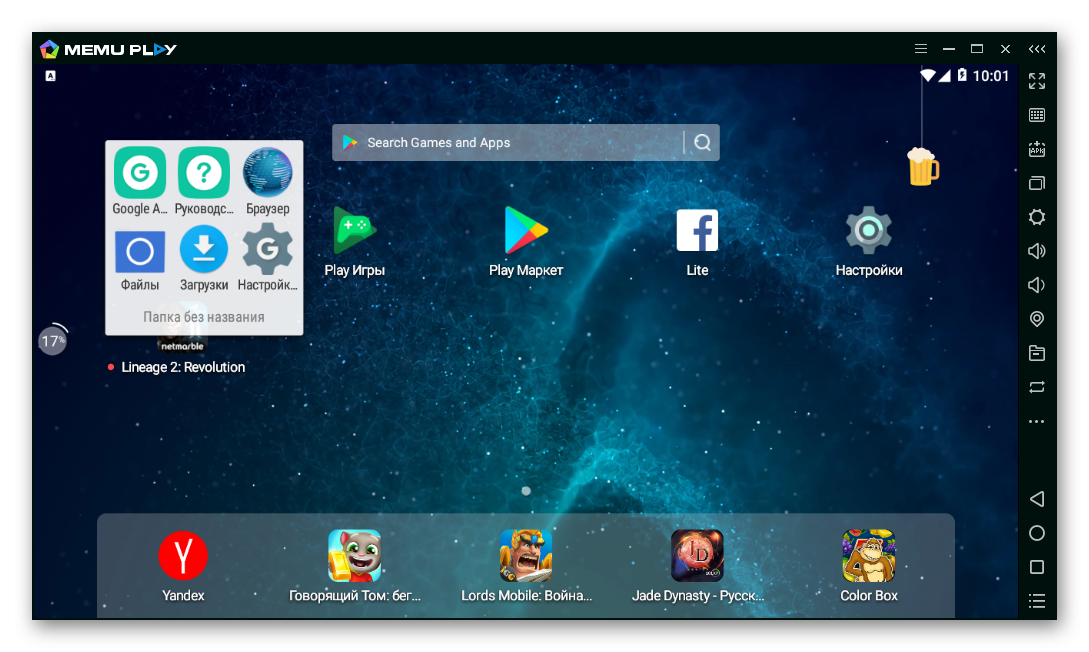 Tencent Gaming Buddy
The battle royale genre has been around for a long time. But it gained worldwide popularity with the release of PLAYERUNKNOWN'S BATTLEGROUNDS for PC in early access. Such a popular project was eventually ported to Android. But the "mobile" players faced one problem: many people were running PUBG Mobile on a computer, for example, through Nox. And due to the control through the keyboard and mouse, they received a huge advantage on the battlefield. After all, aiming, moving and shooting is much more convenient than on a small screen.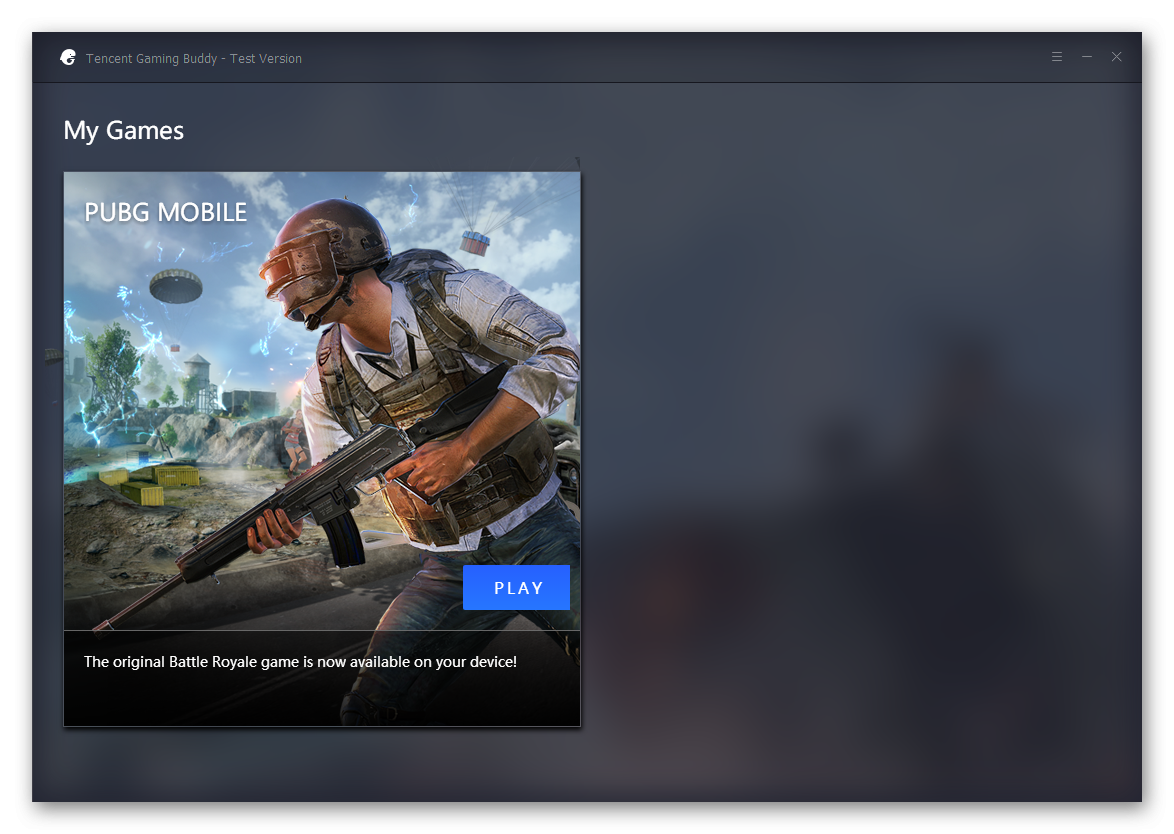 The developers partially solved the problem by releasing their own Android Emulator called Tencent Gaming Buddy. Its only function is to launch PUBG Mobile.In such battles, only users of computers and laptops will face. But in the future, support for other applications from smartphones and tablets will appear.
Summing up
The user can choose the best solution for a PC, which will be used to launch mobile applications from Android. Each of the proposed programs is good in its own way and can replace the well-known BlueStacks.