Any software is not 100% immune from bugs and lags. This is quite normal, and the developers are working on solving the problems that arise. For example, the emulator BlueStacks sometimes starts to work incorrectly, demonstrating so-called artifacts. Fortunately, users can fix such failures on their own. Today we will talk about why BlueStacks has black textures in games or other graphics display problems.
Problem areas
Project technical support and netizens identify two main reasons for this problem. Firstly, this may be due to a failure of the program itself or incorrect settings. Secondly, everything is sometimes related to video card drivers.
Reason #1
If you have a black screen when you start games in BlueStacks, then we first suggest closing and reopening the program. Then click on the gear icon and select Settings.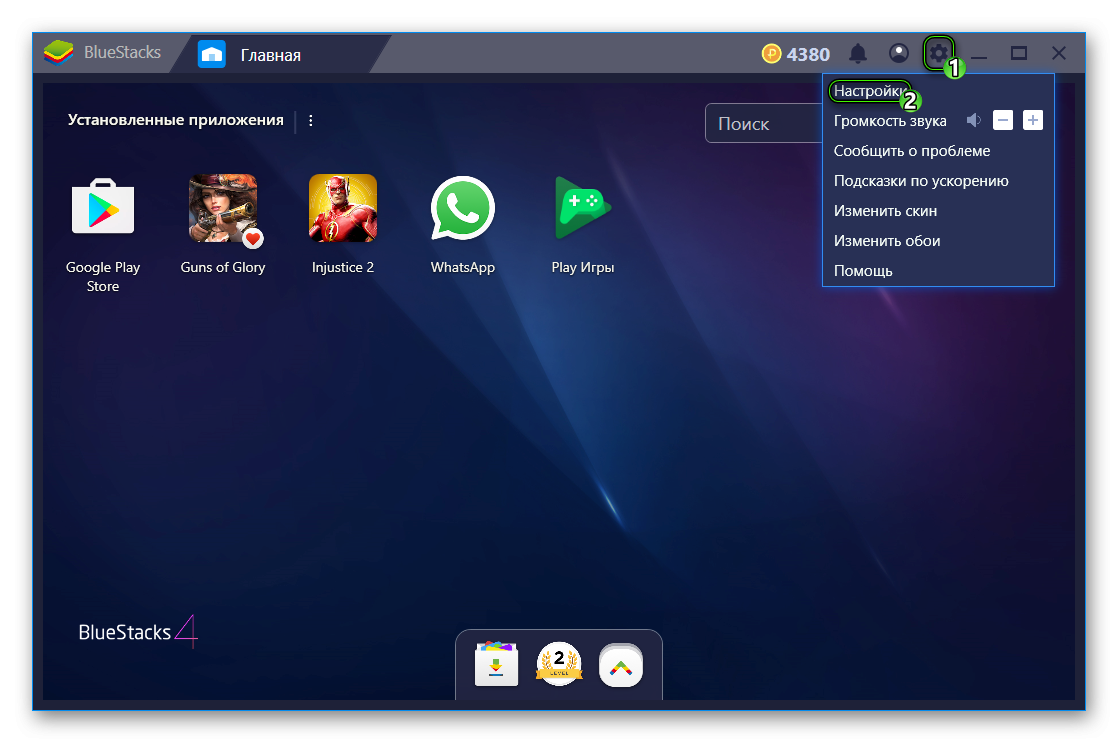 In the "Display" section, try lowering the permission. Then go to "Engine". Here, change the graphics mode, and also provide more resources for the emulator by increasing the amount of RAM and the number of working cores. And then click on "Reload".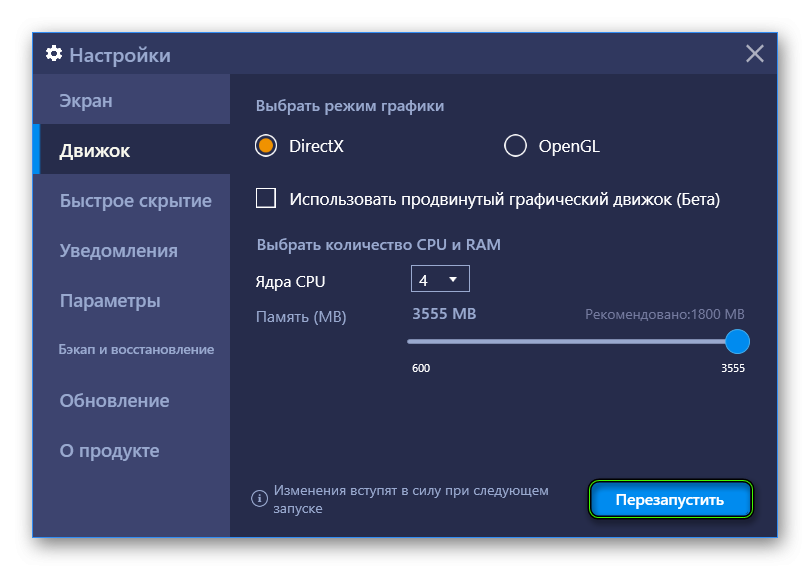 Reason #2
For BlueStacks to work correctly, you need the latest graphics card drivers on your computer or laptop. So you should find out the model of the graphics adapter, and then update the software for it. Links:
Easier You can find out the vidyuhi model in the following way:
Launch the Run dialog box. The easiest way to do this is to press Win + R.
Run dxdiag.
Go to the Display tab.
Pay attention to the column "Name".
Addition
In some cases, the problem is that the emulator files are corrupted. Then you should reinstall it. This should fix the pink screen in BlueStacks and other graphical artifacts.
If the above methods do not work, please contact technical support. There, qualified employees will try to solve the problem.